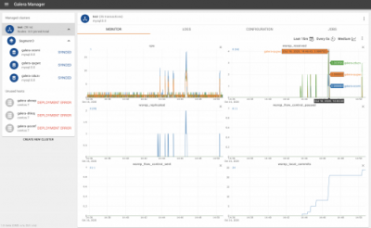 Galera Load Balancer
Galera Load Balancer is a highly performant TCP/IP load balancer and
very easy to configure.
Runtime configurable list of backend servers.
Supports "draining" of backend servers.
Multi-threaded, uses multiple CPU cores.
Watchdog module to monitor destinations and automatically adjust routing table.
Read Galera Load Balancer Documentation
For more information and to get the software binaries for the Galera Load Balancer Galeraabd Cluster Enhanced Server and, please contact Codership's sales at sales@galeracluster.com and www.galeracluster.com by using the contact forms.